If you're looking for a top-quality used Volvo in Palo Alto, CA, consider coming to Volvo Cars Palo Alto to check out our great selection of certified pre-owned vehicles. These vehicles have undergone Volvo's rigorous certification process, which guarantees that they're in tiptop condition and capable of lasting a long time. Whether you want to purchase a small sedan, family-friendly SUV, or hybrid vehicle, we have a certified pre-owned Volvo model that perfectly fits your needs. 
What Are the Benefits of Buying a Certified Pre-Owned Vehicle?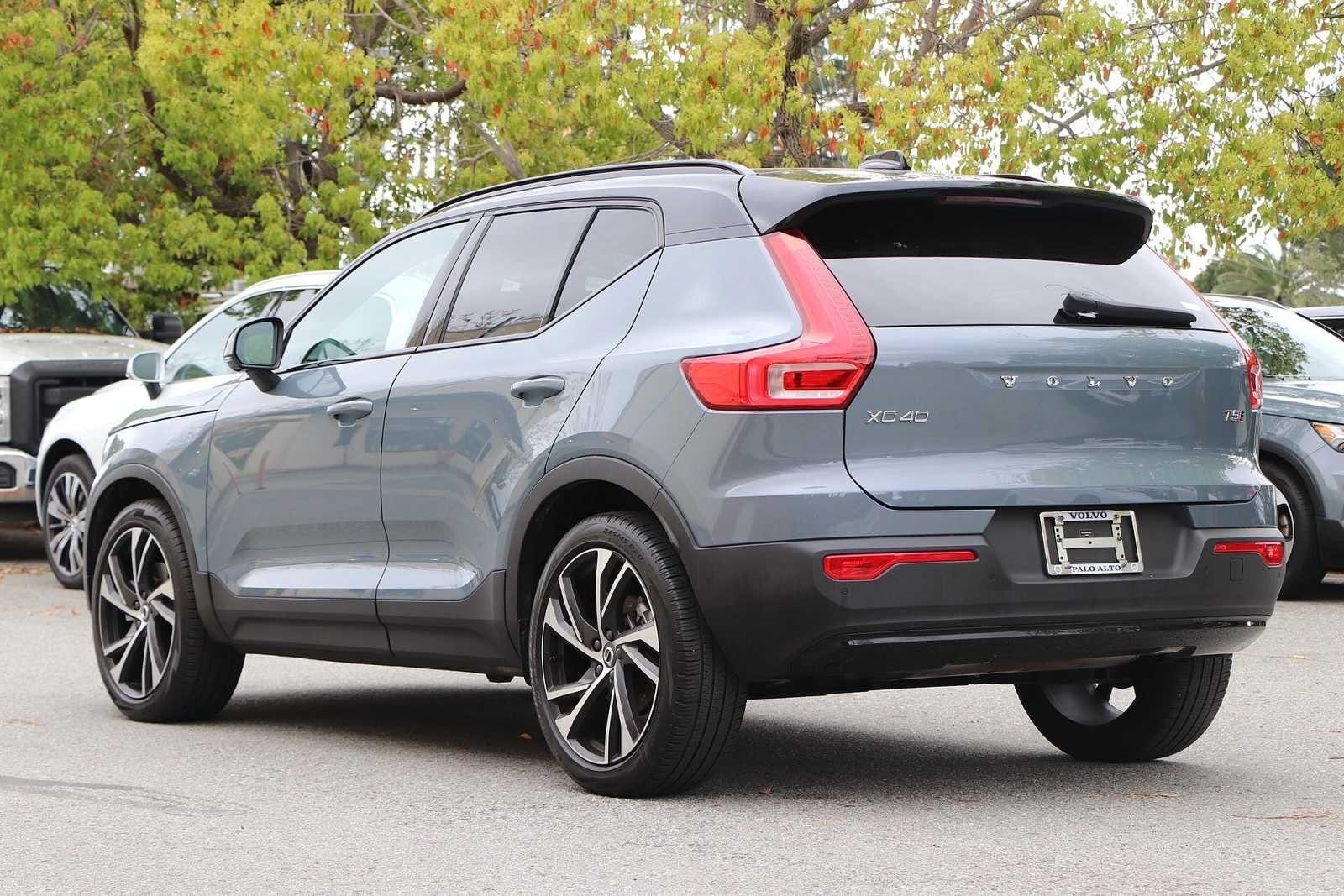 Getting a new vehicle is an appealing option because it ensures you'll have a dependable and problem-free car for at least a few years. However, you have to be prepared to take a big depreciation hit. Buying used may be a financially smarter move, but you run the risk of ending up with a car with a significant defect. Fortunately, you can get the best of both worlds by purchasing a certified used vehicle. Below are a few good reasons why you should consider getting a certified pre-owned car: 
Like-new Condition
Not every vehicle traded in or sold to a dealership will meet the stringent standards that an auto manufacturer sets for its certified pre-owned vehicles. A certified pre-owned program accepts only vehicles that have low mileage and belong to a recent model year. This means that every vehicle that's eligible for certification is in almost-new condition. Many certified used models are lease returns that are just two or three years old and have traveled fewer than 36,000 miles. Therefore, if you buy a certified pre-owned vehicle, you'll have a car that has a lot of life left in it. 
Thorough Inspection 
Before it's put up for sale, a certified pre-owned vehicle has to pass a comprehensive inspection process. The process typically involves examining more than 100 different components of the vehicle, including every major system. Worn or damaged parts are replaced to ensure everything will be in good working order. In some cases, the inspection includes a detailed report on all the repairs performed on the car. Knowing that a certified used car has gone through such an intensive inspection gives you absolute peace of mind.
Manufacturer's Warranty
Similar to a new vehicle, a certified pre-owned vehicle comes out of the inspection facility with a manufacturer-backed warranty. Depending on the make and model of the vehicle, the warranty can be a bumper-to-bumper warranty, powertrain warranty, or a combination of the two. The certified pre-owned programs of some automakers can cover certain vehicle systems for up to 100,000 miles. By protecting you from unexpected repairs, a manufacturer's warranty can substantially lower your car ownership costs during the years in which your vehicle is covered. 
Great Value for Money
As a result of depreciation, you'll most likely get better value for your money if you buy a certified pre-owned vehicle instead of a new car. A two-year-old certified used vehicle is comparable to the latest version of the same car in terms of operability and reliability, but it can cost around 25% less. If you opt for a four-year-old model, you can save as much as 40%. 
Additionally, auto manufacturers often offer special financing deals on their certified pre-owned vehicles. Taking advantage of these special offers can reduce the overall cost of your car purchase by thousands of dollars. 
Perks
Other than a manufacturer's warranty, you'll also receive an array of perks when you purchase a pre-owned certified vehicle. The perks may vary depending on the manufacturer, but they always include roadside assistance. In the event of an emergency that leaves you stranded in the middle of nowhere, roadside assistance covers most of the services required to get your car back on the road or to the nearest repair facility. These services include towing, jump-starting, flat-tire repair, fuel delivery, and lock-out service. 
In many cases, a certified pre-owned car also comes with complimentary scheduled maintenance or a replacement vehicle while your car is undergoing repairs. Some manufacturers also offer a free three-month SiriusXM subscription on their certified used cars. 
What Is the Volvo Pre-owned Certified Program?
Known as the Certified by Volvo program, Volvo's certified pre-owned program is specially designed to provide used car buyers with exceptionally well-conditioned Volvo models that deliver the same level of confidence as brand-new ones. To be eligible for this program, a Volvo must have fewer than 80,000 miles on its odometer. Additionally, it has to pass a stringent inspection of more than 170 points. During the test, the inspectors will examine every part of the car's exterior, interior, and powertrain and even perform a road test to ensure it's in immaculate condition. 
As a form of quality assurance, all Certified by Volvo vehicles come with a factory-backed warranty that lasts for five years and unlimited miles. Upgradable to a maximum of 10 years, this warranty covers thousands of components of your certified pre-owned Volvo, which means you'll be protected against virtually all types of repairs. Also, you won't have to pay a deductible on any warranty visit. 
When you purchase a certified pre-owned Volvo, you'll also receive a CARFAX vehicle history report. This report provides a wide range of information about the vehicle's history, including its previous owners, accident history, and maintenance records. It'll give you a clearer insight into how the car has been used and maintained over the years. Furthermore, you'll enjoy complimentary roadside assistance and a free one-year subscription to the Volvo Cars app. The Volvo Cars app offers a wide array of connected services and features that can help you save time and hassle while driving. 
If you're interested in buying a Certified by Volvo vehicle, we invite you to stop by Volvo Cars Palo Alto. Our dealership has an extensive and diverse certified pre-owned inventory to cater to the needs and preferences of drivers from all walks of life. We also offer financing specials on our certified used models to help you save money. Feel free to contact us if you need more information or want to make a test-drive appointment.