Click here to view the Mathews-Carlsen Body Works website!

Mathews-Carlsen is Palo Alto's only Volvo-certified repair facility. When you select Mathews-Carlsen to repair your Volvo you can be assured that we will maintain Volvo's high standard of excellence. Volvo has long been considered a leader when it comes to vehicle safety, and as a Volvo-certified paint and body shop, we are committed to repairing your Volvo back to its pre-loss condition.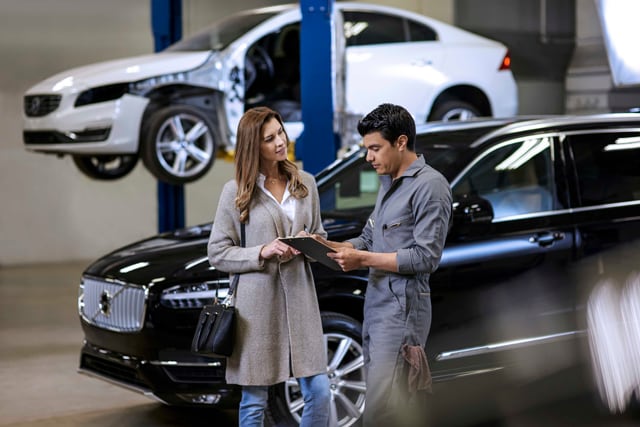 Volvo's Paint and Body Certification process involves meeting a variety of Program standards set by Volvo. These include an on-site review of various aspects of a body shop whether it is the workshop areas, the customer reception area, or management policies. Mathews-Carlsen prides itself on the training our staff has completed regarding collision repairs specific to Volvo vehicles. In addition, we have met specific equipment guidelines, which include welding equipment that allows high strength steel structural replacement repairs to be completed to factory specifications. High strength steel repairs are very different then traditional steel repairs and it is important that they are completed correctly; if not the structural integrity of the vehicle will be jeopardized.

You can also be assured that if you choose Mathews-Carlsen Body Works to repair your Volvo we will use only factory supplied Volvo parts unless alternative parts are authorized by you.

Mathews-Carlsen is located at 2480 Faber Pl, Palo Alto, CA 94303. For more information please call Mathews-Carlsen at (650) 856-6200.